Education Event
November 17, 2022 @ 8:30 am
-
10:00 am
MST
HSMAI Arizona Chapter
NOVEMBER EDUCATION PROGRAM
 Thursday, November 17, 2022
Hosted by
Western Spirit – Scottsdale's Museum of the West
3830 N Marshall Way Scottsdale AZ 82521
"Hotel Digital Marketing Trends of 2022"
Presented by Michael Goldrich
Chief Experience Officer for The Hotels Network
In 2022, hotels need to determine how to do more with less. Therefore, it is crucial for hotels to understand the current digital marketing trends that will help them maximize their marketing budgets. This presentation will provide an overview of 9 trends impacting digital marketing.
Trends range from Cookies/Personas; Personalization; Constrained Resourcing Solutions; Zero Clicks; Data and Consolidation; Benchmarketing; Trip Stacking and Virtual Reality. For each trend, I will supply examples and how a hotel can leverage the knowledge to drive more revenue and reduce costs.
Learn about the current digital trends impacting hotel marketing
Understand cookies and why they are going away
Recognize the various benefits of personalization and personas
Know the difference between first-party data and zero-click searches
Apply benchmarking data to marketing strategies
Schedule
8:00am to 8:30am
Registration and Networking
 8:30am-9:00am
Welcome/Announcements and Continental Breakfast
9:00am-9:45am
Education Program
9:45am–10:00am
Raffles and Wrap-Up
10:00am
Museum will be offering complimentary 30 or 60 minute guided tours
Cost:
Cost:  $40 Members / $50 Non-Members / Student Members Complimentary
Parking:
There is ample free parking available in a City of Scottsdale underground parking garage, which can be accessed from the driveway located just south of Main Street, on the north side of the museum building. Look for the blue parking sign on Marshall Way.
NOVEMBER RAFFLE PRIZES:
(as of 10.18.22)
Feeney's Restaurant & Bar – $100 gift certificate
Holiday Inn Glendale at Westgate – one night stay with breakfast for two
the next great event, LLC, Timeless Creations Adult Coloring Book Set and $25 Starbucks Gift Card
Lori Morris, A Citrus Themed Tumbler with a $25 Coffee Bean Gift Card
Joanne Winter, A $50 Postinos Gift Card
PJ's Flowers & Events, a $100 Sombreros Gift Card
 ABOUT OUR SPEAKER 
Michael Goldrich is a marketing strategist who mixes art, science, and technology to create a consistent customer experience at all touchpoints that drives revenue gains by converting prospects into loyal consumers, including 15% growth in the face of the COVID pandemic.
He delivers results by tackling problems head-on and producing value by setting a customer-centric marketing vision, securing buy-in at all levels to embrace groundbreaking multi-channel digital campaigns, then creating a data-driven culture that hits P&L targets.
His career is distinguished by his ability to move seamlessly from brainstorming to concept ideation. From there, he leads flawless execution of full-funnel marketing campaigns that integrate social media, PPC and display advertising, SEM/SEO, and influencer marketing/social media campaigns to create a brand voice for acquisition and engagement.
From strategy development to execution, launching new products and services, leading a team to reach aggressive goals – he has proven his ability to reimagine business models, strategic approaches, and go-to-market plans to propel multi-million dollar upside and achieve competitive advantage.
ACHIEVEMENTS:
► Capture revenue opportunities and neutralized impact of downward market trends by penetrating and building brand equity in high-value segments.
► Selected by a panel of senior industry executives as Top 25 Extraordinary Minds in 2020 Top 25 for Sales, Marketing, Revenue Management programs that resulted in dramatic gains and contribution to the industry recovery.
► Harnessed power of CRM technology to surpass $177M goal; maximized 9 partnerships to drive acquisition through personalization, multi-channel marketing automation, and loyalty programs.
► Built a world-class marketing team of 10 that earned a place as the hub of the wheel by producing $1.5B in revenue through coaching and training.
Specialties: Customer Relationship Management | Breakthrough Sales Attainment | Market Share Penetration | Revenue Generation | Digital Lead Management | Retail Sales Generation | Customer Experience | Performance Maximization
Brand Positioning | Market & Competitive Analysis
For more information: https://www.thehotelsnetwork.com/en/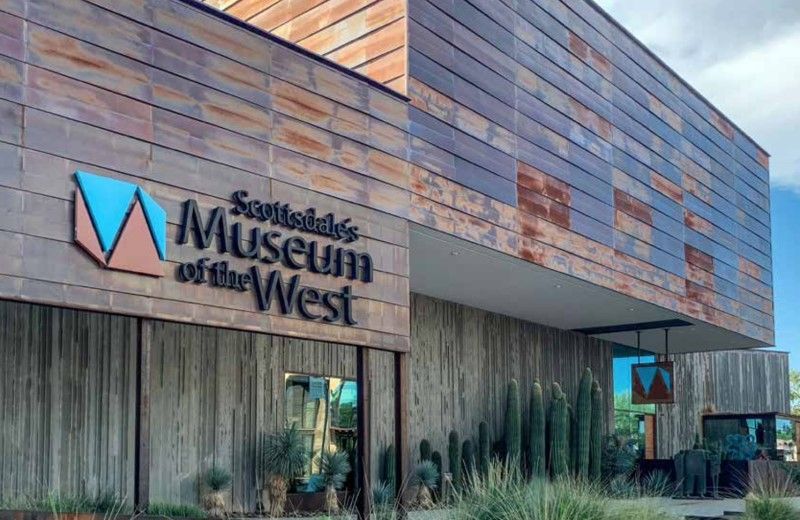 ABOUT OUR VENUE
Our Mission:
Scottsdale's Museum of the West boldly immerses its guests in the unique story of the Greater Western region, illuminating the past to shape our future.
Our Vision:
Scottsdale's Museum of the West celebrates the West and its importance by informing, educating, inspiring, and engaging museum guests. We offer high-quality exhibitions, educational programs, and community outreach addressing regional history, particularly as reflected by the arts and the dynamic cultural exchanges that have marked the transition of the Old West into the New West.
Our Partners:
Western Spirit: Scottsdale's Museum of the West is owned by the City of Scottsdale and managed and operated by Scottsdale Museum of the West, a 501(c)3 nonprofit organization. We rely upon private support including tax-deductible contributions, memberships, exhibition and program sponsorships, and private hosting of events to fund our operation. We work in partnership with Experience Scottsdale. More information at: https://scottsdalemuseumwest.org/