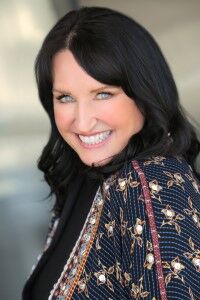 "Refocus! Recharge! Redefine!"
January 28, 2021 @ 4:30 am
-
6:30 am
MST
VIRTUAL EVENT
Presented by Cindy Notvotny, Managing Partner and Global Radical Mentor of Master Connections Associates
Our HSMAI Arizona Chapter is thrilled to have Cindy present our first education program for 2021. Cindy is an icon in the industry and a friend to HSMAI. In 2019 HSMAI awarded her the 2019 Lifetime Achievement Award in Hospitality for her exemplary contribution to the industry. This January program is one you will not want to miss.
Cindy will be kicking off the new year with a 'power hour' of upbeat motivation, preparing for a turnaround year and takeaways to guide you to personal and professional success. She will discuss creating and manifesting solid intentions for the year that are attainable, organizing your time through mindfulness and what each of us personally need to do as we come out of a difficult year.
So grab your lunch, get comfortable at your desk, and get ready to be captivated and inspired!
11:45am-12:00pm … Virtual Networking 12:00pm-1:00pm … Virtual "Lunch and Learn" Presentation 1:00pm … Q&A and Wrap Up