APRIL EDUCATION PROGRAM
April 21 @ 11:00 am
-
1:15 pm
MST
HSMAI Arizona Chapter
APRIL EDUCATION PROGRAM
Thursday, April 21, 2022
Hosted by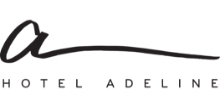 Hotel Adeline Scottsdale
5101 N. Scottsdale Road, Scottsdale 85250
"Manufacturing the Magic … Leading During a Time of Change"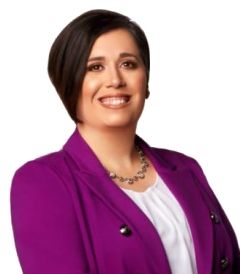 Presented by Summer Jelinek
It feels like the world has been in upheaval for years… even though it has only been one year. With pandemics, social unrest, and massive amounts of change in place, even the fullest of buckets is finding itself depleted. In this pixie-dusted conversation, you will join Summer Jelinek, prior Walt Disney World leader and current HR professional, as she shares her tips, tricks, and just a sprinkle of magic for navigating the current challenges.
Summer is a friend and supporter of HSMAI, and has been the keynote speaker for the HSMAI Mike Leven Leadership Conference for the past two years.
Learning Objectives:
Learn how to determine what you should focus on
Understand the marathon mentality and why it is essential (no running required)
Discover the value of redefining your normal
Schedule
11:00am to 11:30am
Registration and Networking
11:30am-12:15pm
Welcome/Announcements and Lunch
12:15pm-1:00pm
Presentation
1:00pm-1:15pm
Raffles and Closing
Cost:
The Early Bird has been extended through close of registration:
$40 Members / $50 Non-Members
ABOUT OUR SPEAKER
Summer Jelinek is a keynote speaker, eSpeaker certified virtual speaker, and workshop trainer helping organizations control their chaos. She has 20 years leadership experience working with companies such as Walt Disney World, Disney Institute and H-E-B/Central Market. Her passion is connecting with audiences around the world-particularly audiences looking for the magic in leadership. She is a no-holds-barred, authentic and engaging speaker who delivers rousing keynotes and workshops.
Summer resides in the Dallas-Fort Worth area of Texas with her amazing husband, their beautiful daughter, Summer's brother, and her fur babies, Cricket and Adie.
Summer completed her MBA with a Leadership Certification at the HR.com #1-ranked master's program from the Crummer Graduate School of Business at Rollins College in Winter Park, Florida. She's also a proud graduate of the business management program of McNeese State University in Lake Charles, Louisiana.

ABOUT OUR VENUE
Your best friend in Old Town Scottsdale, boutique hotel Adeline boasts 123 stylish and inviting guest rooms and a vibrant, high-energy atmosphere. Whether on a vacation, staycation, or anything in between, you'll feel energized by the upbeat spirit of Adeline. More information is available at https://www.hoteladeline.com/scottsdale