Networking – Cocktails, Conversations, Connections
March 24 @ 4:00 pm
-
6:00 pm
MST
HSMAI Arizona Chapter presents
 "COCKTAILS, CONVERSATION & CONNECTIONS"
HSMAI March Networking Event
Thursday, March  24, 2022
Hosted by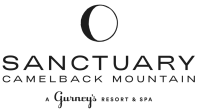 Sanctuary Camelback Mountain, A Gurney's Resort & Spa
Jade Bar Patio
5700  E. McDonald Drive
Paradise Valley, Arizona
4:00 p.m. to 6:00 p.m.
Registration for this event is closed as we are at capacity.
Please e-mail Joanne at jojowin@aol.com if you have questions.
Come mix and mingle with fellow HSMAI members and guests on the Jade Bar Patio overlooking the majestic Camelback Mountain. Sanctuary is a boutique luxury resort in Scottsdale, voted #1 resort in Arizona by Travel + Leisure Magazine.
Guests will learn about the art of cocktailing and will be treated to the ultimate mixology experience with award-winning bartender and author Christiaan Röllich. Christiaan will be selling and signing his book, "BAR CHEF: Handcrafted Cocktails".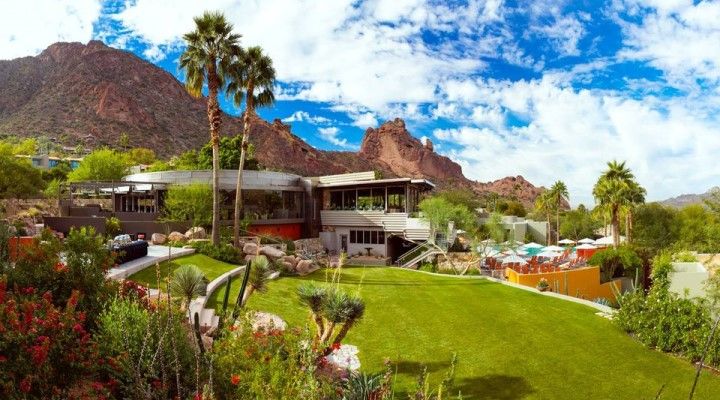 ABOUT OUR HOST VENUE

Nestled within the picturesque landscapes of Camelback Mountain, Sanctuary is a famed Scottsdale luxury resort set upon 53 acres of lush desert featuring manicured grounds, gardens, pools and award-winning facilities. With 105 magnificent casitas, 6 private estate homes, and an award winning spa, this Scottsdale lodging is a tranquil hideaway perfect for a getaway, wedding, or your next meeting. Enjoy one of our 4 pools, tennis courts, movement studio, and fabulous food. More information at: https://www.gurneysresorts.com/scottsdale
ABOUT CHRISTIAAN ROLLICH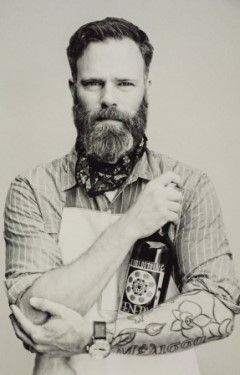 Christiaan Röllich celebrated cocktail book author and mixologists, hails from a small village fifteen minutes outside of Amsterdam. On his fourteenth birthday he arrived at the local tavern dressed up in a shirt, tie and slacks and knocked on the door seeking employment. The owner informed him that he was too young and should try again when he was older. One year later, on his birthday, Röllich returned and was hired as a dishwasher due to his tenacity.
It was widely assumed Röllich would work in the family hospital business, but after a string of odd jobs and a six-month university stint where he studied psychology, he realized it wasn't a good fit. He literally ran away and joined the carnival, becoming a carney in a travelling fair, working the midway. After two years, Röllich gave university another shot while bar backing at a nightclub to earn extra money, and studying acting on the side. He saved enough money to come to the United States and studied acting at the Lee Strasberg School. Within six months he got a sponsorship to live in Los Angeles and signed with LA Models, lining up another career.
Röllich's Los Angeles life brought him to Les Deux Café for extra income while pursuing his acting and modeling gigs. Les Deux was the venerable Hollywood hangout run by Michele Lamy and her husband/designer Rick Owens. He worked as a busser but noticed that the bartender was lazy and frequently jumped in to clean up the bar for extra tips while the bartender smoked cigarettes in the alley. Before long, people started asking him to make drinks. Another bartender from New York mentored him and taught the layout. "He gave me the blueprint of how to set up a bar in the same pattern I use even today," says Röllich. "I still carry the memory and lessons that I learned from that bartender. He changed my life."
When Café Les Deux closed Röllich traveled to Europe and returned to Los Angeles in 2007. A friend of his was working at Lucques, got him an interview, and he was hired as a part time bartender. It was before the cocktail explosion and everyone was still measuring spirits by counting with no real science. But Röllich became intrigued by the use of combining science, math and artistry to create craft cocktails and began his self-education.
James Beard Award winner Suzanne Goin describes how he would snoop around in the kitchen, during that time, tasting everything he could, and asking lots and lots of questions. All while soaking up her philosophy and techniques and thinking about how he could apply them to the world of drink. He was beginning to build a bridge from the kitchen to the bar.
When Röllich finished college, he was forced with the choice, what future to pick? What would be best for his new wife and newborn son? Tavern had opened in Brentwood and Styne and Goin asked if Röllich could bring the Lucques philosophy there as well. Medical field or Restaurant's? Needless to say, he kept growing the Lucques Group bar program over the next decade
The re-locating of AOC in 2013 with a full bar, really threw him in to the lime light, and his Green Goddess Cocktail, became a Los Angeles favorite. It was published by Bon Appetite, LA Magazine, Washington Post and LA Times. Meanwhile AOC quickly got its status as number one restaurant in Los Angeles. The Lucques group of restaurants became known as a cocktail destinations on top of  its amazing food and wine.
During this time he developed a following on Rodeo drive from Prada and Gucci, to Presidents and heads of states at private parties catered by Lucques Catering. His career blossomed with celebrity weddings and specialty cocktails he developed for each celebrity, and each special event.
In 2019 Röllich chose one hundred of his handcrafted t recipes and wrote his Tales of the Cocktails nominated book, "BAR CHEF: Handcrafted Cocktails" published by W.W. Norton This is an inside look into the memories and experiences that shape Röllich's recipes, each a result of immense experimentation and ardent refining—and distilled through the guidance of James Beard Award–winning writer Carolynn Carreño. It is an inviting handbook for cocktails rooted in classics and updated with a farm-to-glass ethos, from "one of LA's most innovative mixologists"; (Forbes)
Röllich relishes making everything from scratch – from tinctures and syrups, to bitter and absinthe. There are no shortcuts that go into the science of making his products. Röllich loves the challenge of the changing seasons and is constantly experimenting with new cocktails for the restaurants inspired by his visits to the Farmers' Market and customizing his beverage program menus for fall, winter, spring and summer
As head barman at Lucques, a.o.c. and Tavern, Christiaan Röllich has been lauded and published by the Los Angeles Times, Bon Appétit, Eater LA, People, Los Angeles Magazine, Details, Food and Wine, Vogue, Forbes,  and Elle, among others, for establishing thriving bar programs at some of Los Angeles' most-watched restaurants. "He continues to create head-turning, palate-pleasing craft cocktails to pair with the James Beard award-winning cuisine," said Los Angeles Magazine blogger, Caroline Padrilla. Besha Rodell, James Beard award-winning restaurant critic from the LA Weekly states, "Behind that bar is Christiaan Röllich, one of the country's most promising up-and-coming crafters of cocktails"
Accolades
"X-Factor: Barman Christiaan Röllich of A.O.C. (#1) Christiaan Röllich is also the man behind the bar programs at Suzanne Goin and Caroline Styne's other successful restaurants—Lucques and Tavern—but it was his creations at A.O.C. that helped put it at the top of L.A. Magazine's 75 Best Restaurants list." — Caroline Pardilla, Los Angeles Magazine
Bar Chef, Handcrafted Cocktails, Top 10, Best New Cocktail or Bartending Book presented by Tales of the Cocktail Foundation 2020 —Tales of the Cocktail Foundation
A celebrated mixologist reflects on his journey —Evan Kleiman, Good Food, KCRW
LA Weekly's Best of L.A., "Best Barchef"  — LA Weekly
"Lucques, an early devotee of farmers' market sourcing and one of the first restaurants to gain widespread acclaim for a hyper-seasonal bar program—one that's still helmed by its originator, Christiaan Röllich" —TimeOut
"Recipes from Los Angeles; Cocktail King Christiaan Röllich" —Elle, Eten, Netherlands
"Christaan Röllich, a mix master of uncommon skill." —Julia Reed, Julia Reed's South
"Christiaan Röllich can easily be credited with the mind-boggling renaissance of the cocktail in Los Angeles and the inventive use of ingredients and techniques that have exploded in local bars… He makes his own gin with a personalized combination of herbs and botanicals for the most kickass gin and tonic you will ever experience."—Best of LA (Food & Drink), LA Weekly
"Christiaan's style is a unique combination of European sensibility and refinement paired with a Californian farm-to-table perspective on drinks. He deftly walks the line between new school and old school.."— Neal Bodenheimer, owner, Cure and Cane & Table, JBF Winner Best Best Bar program